DVOŘÁČEK LTM WINERY
A family winery dedicated to growing vines and producing distinctive large wines for several decades. Explore the offer of high-quality natural Moravian wines.
We are a small family company (father Lubomír, son Tomáš and daughter Martina Magdaléna) having been engaged in vine growing and production of distinctive great wines for several decades. I myself have cultivated vine sing 1986 and produced high quality natural Moravian wines since 1996, since 2000 on professional basis. I am a member of Union of Aenologists of the Czech Republic, chairperson of Velká Vína Velkých Vinic / Great Wines of Great Vineyards association and together with my son we are members of COLLEGIUM VINITORUM organization. We cultivate 3 hectares of our own vineyards and viticulture and winegrowing are our big hobby. We endeavor to produce wine as unique and inimitable great natural drink.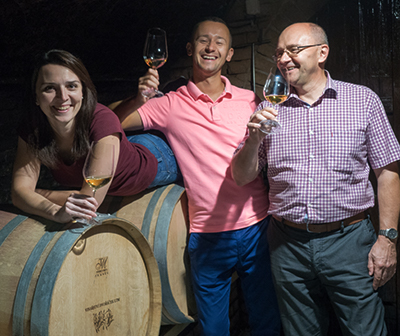 "Trying to make distinctive and large wines while humbly learning on daily basis from the best winemakers and other colleagues is a lifelong challenge for me."
Lubomír Dvořáček
Share the unrepeatable experience of guided wine-tasting in Vinařství Dvořáček LTM, s.r.o. with your friends.
Explore the current offer of Vinařství Dvořáček LTM, s.r.o., you can order any wines directly in our eShop.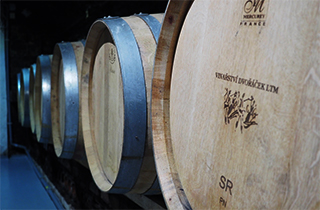 Take advantage of the opportunity to taste, choose, book and subscribe to young, yet emerging wines that have not yet been bottled or released for sale.
VIP Club box
New for the members of the Winery Club: Besides the standard autumn Club box, which we will start distributing in the coming days, this year we offer the members of our Winery Club another Club advantage. Build your own VIP Club Box of any of our wines, which will be delivered to you together with the autumn Club Box with a 20% discount, of course with free shipping as usual. The 20% discount also applies to our wines in magnum bottles in gift wooden boxes, which can also be ordered as part of this action, even individual pieces. In the order form in the eShop include the note: "VIP Club Box"