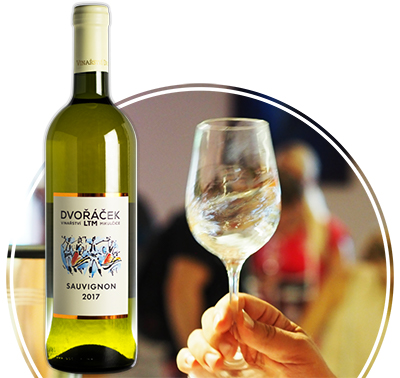 White wines have been most popular with most of our customers lately. Especially the younger generation looks for young, fresh, fruity white wines with a typical varietal character in aroma and taste. We prepare them both by standard reductive method and by cryomaceration or sur-lie method, matured in barrique barrels with or without malolactic fermentation or in a special concrete tank.
When producing rosé wines, we put maximum emphasis on maintaining the characteristics of the variety, taking into account the location and soil, but at the same time we strive to preserve the fruitiness, purity and freshness of the wine. Over the past few years, all our rosé wines have been medal winners and category winners. In addition to standard rosé wines we also make clarets.
Wines:
Pinot noir klaret
Pinot noir rosé barrique
The production of red wines is the center of our interest and these wines represent the top of our assortment pyramid. All the red wines went through malolactic fermentation and are always aged in barrels for some time. Most of our world variety production is aged in new barrique barrels for two to three years. These wines then bring us the highest awards from international competitions, including overseas. They are most sought after by the middle and older generation of our customers.
Varieties:
Merlot
Pinot noir
Cabernet Sauvignon
Cabernet Moravia
Zweigeltrebe
Production of mixed wines has a long tradition in the history of Moravian viticulture. Each variety has its own advantages. With the proper ratio of selected varieties in the mixture we can get a much more interesting wine than a single varietal wine and thus we can enhance its character and harmony.
Wines:
Cuvée Aubère Rezerva
Cuvée Lueur Rouge Rezerva
Cuvée Pino
Starokněžské red
Cabernet Moravia + Zweigeltrebe